With 15,000 acres planted to grapevines but only about 40 wineries, Alexander Valley is a peaceful, rustic Sonoma wine region with fertile hills prized by winemakers. Alexander Valley's warm climate, ideal soil chemistry and rolling hillside topography are best suited to Bordeaux grapes. The best cabernet sauvignon, merlot, petit verdot and malbec grapes thrive from the gentle benchland slopes to the hilltop mountain ridges, thanks to the valley's inland locale and its array of soils rich in calcium, gravel, sand and clay.
Grand cru classé wines of Bordeaux were built around a rigorous classification system, and we believe new-world winemaking that honors our old-world peers should do the same. Our winegrowing philosophy guides us to use a diverse collection of exemplary vineyards—Jordan Estate hillside vineyard blocks and benchland and hillside family grower parcels, known as the "Côte de Jordan."
The Russian River Valley earned its status as an American Viticultural Area (AVA) in 1983. It encompasses 150 square miles of bucolic pastures, orchards and townships with 15,000 acres under vine and nearly 80 wineries.
The coastal fog ebbs and flows through the Petaluma Wind Gap and the channel cut by the Russian River. The fog usually arrives in the evening, often dropping the temperature 35 to 40 degrees from its daytime high, then retreats to the ocean each morning. This natural air-conditioning allows the grapes to develop full flavor maturity over an extended growing season, sometimes up to 20 percent longer than neighboring Sonoma County wine regions. These weather patterns are ideal for cool-climate varieties, particularly chardonnay, affording grapes uncommon depth and richness while still maintaining bright, natural acidity.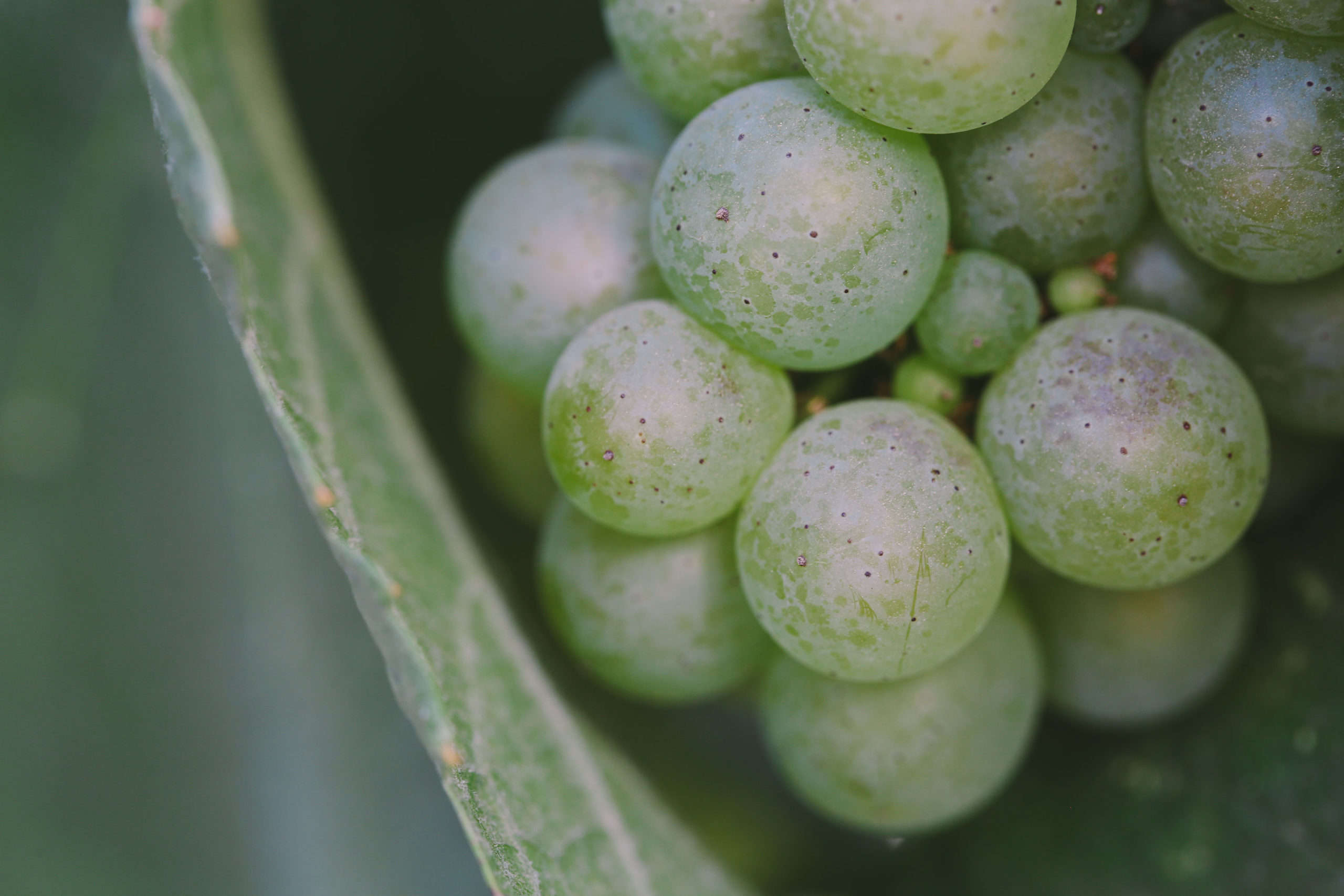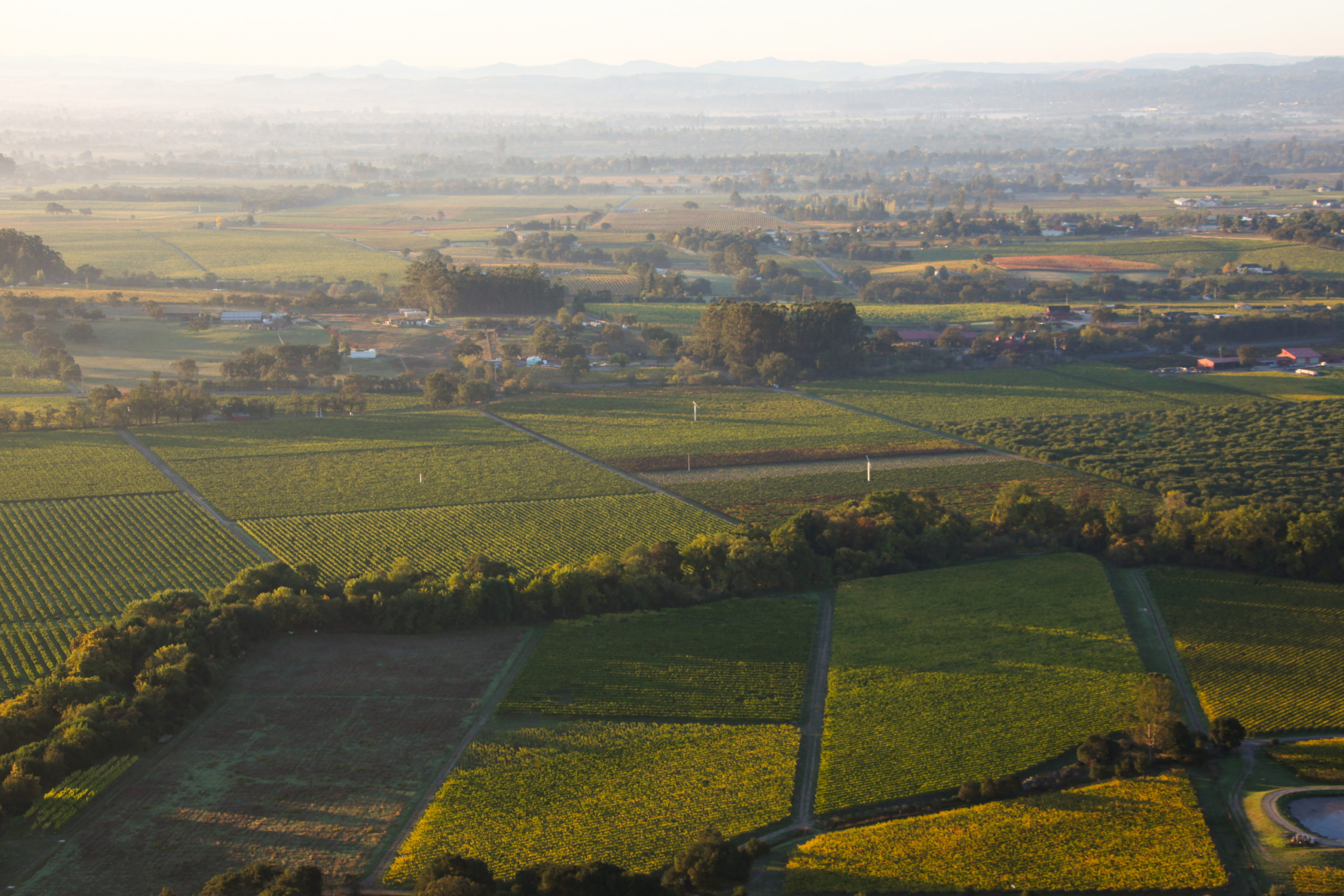 Thanks to Jordan's long-term relationships with our extended family of growers and lengthy experience with many of the region's vineyards, chardonnay grapes are grown precisely to our standards from vintage to vintage. Grower Relations Manager Dana Grande works closely with our growers to adapt every minute detail of the winegrowing process based on constant changes during each growing season.